May 12, 2018 KTWM Two Harbors, MN
Origin: KMIC
Destination: KTWM
Total Logged Time: 3.5 hours
Approximately 1.5 hours in air each way
We went to Two Harbors, MN to goto our friend's cabin. KTWM is a great municipal airport. Very nice runway/taxiways, very nice people, relatively cheaper fuel, free tiedowns. A+. One of the best parts was that you can reserve a courtesy car for $20/day and keep is overnight if desired. I can easily see us using this airport again as a launching point for a camping trip. Here are a few pictures below.
Proposed VFR route northbound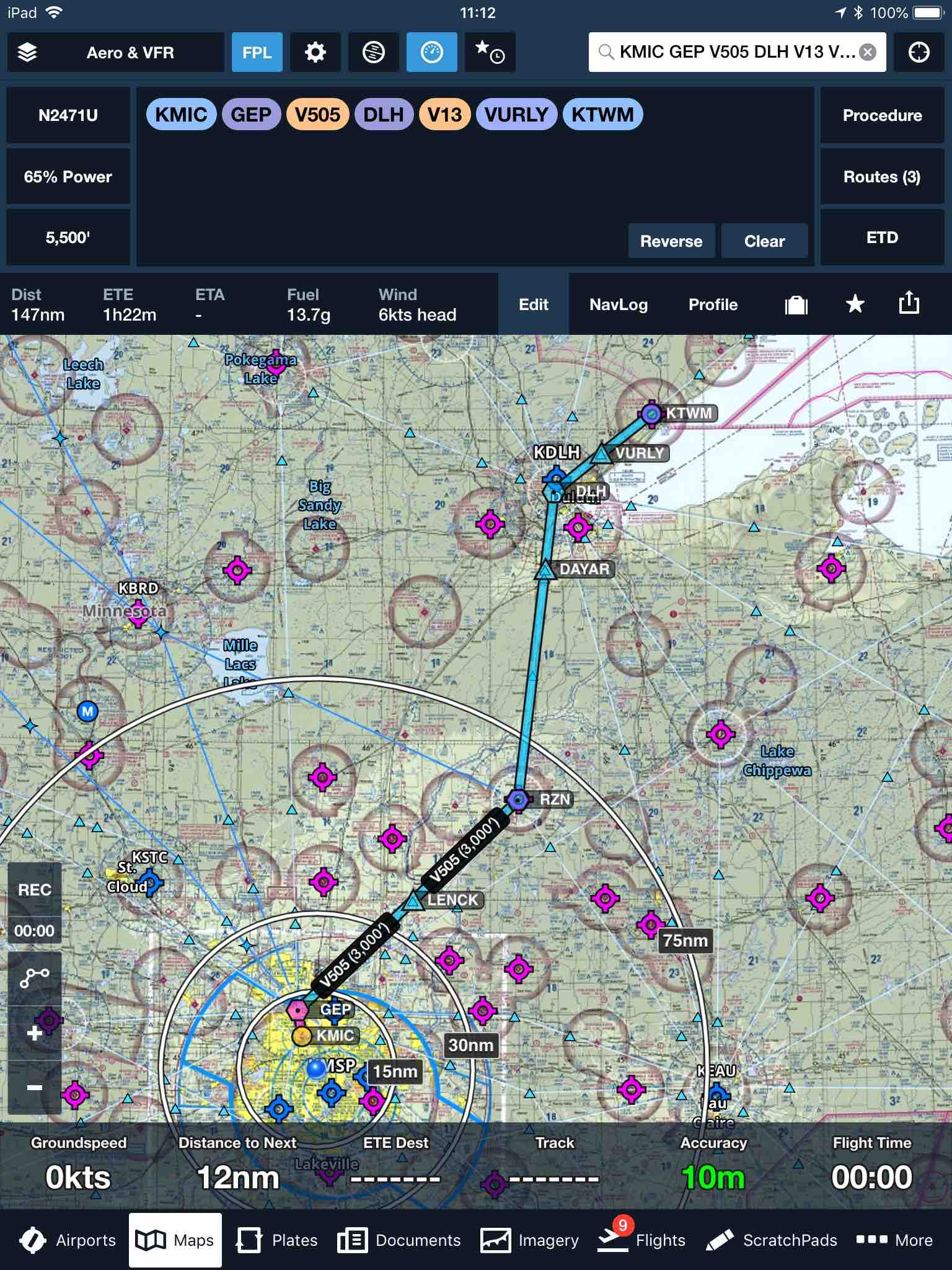 Not everyday you hear: "Please turn 10 degrees right to avoid rocket activity"!!
Actual route. We picked up the DLH VOR and went Direct before crossing RZN.
The best part of the flight. Seeing the Lake Superior shore and flying over Duluth
View of the ramp at KTWM just turning off the runway.
All tied up, only airplane on the ramp. Which one of the 20 spots do you want?
Great pilot lounge
Proposed VFR routing southbound
Wow! Glad we had VFR Flight Following. So much traffic!
Actual Route southbound. Tracked the proposed route pretty accurately.